Maria Munez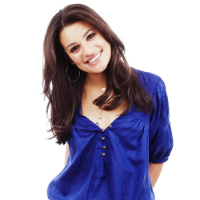 16 || Bi-Sexual || Single
Unclaimed Roman Demigod
Short Character Description:
Maria is a very happy, bubbly, and determined person. She believes that any kind of sadness can be cured with a hug and an appropriate dosage of kindness. She's not nearly as strict of a Roman as a child of Bellona, for example, but she is still dedicated to the Legion and whatever assignment she is given. However, one of the things she disagrees with some other Romans about is the Greek presence. Since, she has only just joined, Maria doesn't really understand why Romans and Greeks hate each other.
Desired plots:
~Maybe someone to try and convince her that Greeks are bad.
~Some friends
~Enemies are fun to have, so bring 'em on.
~A best friend would be cool
~That one snarky friend that people are annoyed by, but love anyway
Anything else?
~Feel free to add in your own ideas, just no romance. Already got a person for that plot.

Last edited by Maria Munez on Thu Apr 24, 2014 4:38 pm; edited 1 time in total (Reason for editing : Got my portrayer confirmed)
Maria and Elijah would bash heads a lot, but I think they'd also get along at times. So kind of like frenemies only a bit more mature about it (does that make sense?)
_________________
Thank you to all the Hillywood voters...so, so honored! <3
-----------------------------------------
Characters:
Elijah Emmanual-Wheelan & Devin Casales & Izzy Abney
-----------------------------------------
Elijah speaks in #78c7c7
Admin
Son of Discordia Ferocimus
Third Cohort
Praetor




Number of posts

: 2481


Age

: 22


Registration date :

2010-10-21



Yeah, I get what you mean and I think frenemies would be a cool to do. Would you like it via PM?

---
Permissions in this forum:
You
cannot
reply to topics in this forum