Hope Mathis
13 || Aromantic || None
Daughter of Nyx
Short Character Description:
Hope Mathis is a daughter of Nyx who is, by nature, introverted, but is trying to get over it and socialize more.  Though she tries, many times she will end up sleeping through the day and staying up at night as that is when she is most comfortable.  The thirteen year old ran away when she was younger after being put into the system, and lived a harsh childhood on the streets.  Originally, she would always cut her brown hair with a knife, but at the moment she's letting it grow out and braiding it back to keep it out of her face.  Many times she feels isolated as she has no other siblings in cabin 30, other than a journal left behind by one of the previous residents.
Desired plots:
~An enemy - especially when she first got to Camp Hope did a lot of sparring with other campers, so it might make an interesting thread if one went wrong
~A drawing partner - someone who likes nature and drawing it, could do a woods thread where they draw, but also should do other things together, but drawing kind of like a bonding thing they share.
~Some Roman friends - Hope is trying to do a bit of exploring into the Roman side of Camp and may need a guide
~Some more people closer to her age - I feel like all Hope's friends are older than her!  If there is a 13 year old camper, come meet Hope!
~*Study partner - someone to drag Hope to different classes and make sure she actually pays attention and takes notes
~*Mentor - someone to help her figure out her powers...pretty self-explanatory 
~QPR partner - this wouldn't be at the moment, but possibly in the future she would want one?
Anything else?
~If anyone has any ideas for a good thread leave them in the comments!
~ * - This option may be taken, PM me if you really feel you want this one and not another
----------------------------------------------------------------------------------------------------------------------------------------------------------------------
Horizon Crossan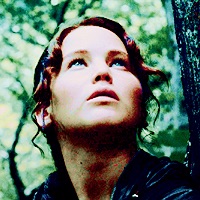 16||Pansexual||Single ((but hopeful for love?))
Short Character Description:
Horizon is a genderfluid, Roman demigod with moderate social dysphoria, yet is still outgoing, mostly daunted when there is a large group of people they have yet to meet and are not sure how they will react to their gender identity.  They only use gender neutral pronouns (they/them) and have a very short temper when it comes to getting their pronouns correct, as that is a place where they have very severe dysphoria, making them feel unwanted or out-of-place when people use the wrong pronouns, even if it is only an honest mistake.  Their favorite activities are reading - as they do not have dyslexia like most demigods - cross-country running, and camping.  More than anything, the demigod likes to be outside.  They left with Lupa halfway through their 8th grade year (Had to re-take 6th grade when they switched to boarding school) and so their education is a bit of a sore spot as they always felt behind anyway because of their ADHD.
Desired Plots:
- Friend(s) (can always use those)
- Tudor (to help the  catch up on rest of 8th curriculum so they hopefully can start 9th next year in public school)
- Running Partner(s) (Max: 3)
- Workout Partner(s) (Max: 2)
- Mentor (Genral CJ, C3, and *identity/LGBTQ)
- Enemies (Get their pronouns wrong and bang - you've earned an enemy)
Anything Else?
Same as Hope's, but Horizon is much more friendly and outgoing and really wants to meet a bunch of new people!
Last edited by Hope Mathis on Tue Jan 05, 2016 8:36 pm; edited 5 times in total (Reason for editing : Added new char!)
Omgs. I just skimmed through this and had an idea. I'll PM you
Member
Daughter of Nemesis
Cabin Leader




Number of posts

: 234


Age

: 19


Registration date :

2015-09-24



Max could be a mentor to her. I'm sure he would try and teach everything he could to a daughter of Nyx, even more to Hope, as for the few time he heard about her, he liked how she was depicted by other campers.
Member
Son of Erebus
Cabin Leader




Number of posts

: 714


Age

: 18


Registration date :

2015-06-20



That sounds cool!  I think Hope would definitely need some help figuring out her powers, and a lot of them cross over and are also with children of Erebus.  Also, she has a journal entry from another daughter of Nyx who isn't currently at Camp.  Just a heads up in case you didn't know that.
I have at least 4 or 3 more days to fill the mentor role!!!
Member
Daughter of Apollo
Cabin Leader




Number of posts

: 481


Age

: 18


Registration date :

2014-11-10



We're definitely looking for Elijah to become a mentor, correct?
_________________
Thank you to all the Hillywood voters...so, so honored! <3
-----------------------------------------
Characters:
Elijah Emmanual-Wheelan & Devin Casales & Izzy Abney
-----------------------------------------
Elijah speaks in #78c7c7
Admin
Son of Discordia Ferocimus
Third Cohort
Praetor




Number of posts

: 2481


Age

: 22


Registration date :

2010-10-21



Yeah, I think also with him being praetor it would help them adjust to Camp easier, and having at least one person who they know will accept them will give them more confidence on meeting more people.
Super dooper, dude...just want to make sure I had it right.

_________________
Thank you to all the Hillywood voters...so, so honored! <3
-----------------------------------------
Characters:
Elijah Emmanual-Wheelan & Devin Casales & Izzy Abney
-----------------------------------------
Elijah speaks in #78c7c7
Admin
Son of Discordia Ferocimus
Third Cohort
Praetor




Number of posts

: 2481


Age

: 22


Registration date :

2010-10-21





Similar topics
---
Permissions in this forum:
You
cannot
reply to topics in this forum