Ageha Hikari Kamiya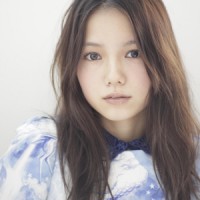 15 || Straight || Single (and slightly flirty)
Unclaimed Greek Demigoddess
Short Character Description:
Ageha is a temperamental Japanese Demigoddess. She was raised in the USA after her parents moved with her older twin brothers in order to both enlarge the business and support the twins in their study in the states. In order to give the two older brothers some space, her parents decided to live in Kalama, WA while the brothers were further south. Despite this Ageha grew up around her brothers most of the time and knows them rather well despite the age difference. Ageha's parents didn't know what exactly had happened for her unexpected (and officially impossible) existence but at a later age it was revealed that Ageha was a demigod by a God that had pretended to be her father. Ageha wishes to have nothing to do with him and considers her time at camp more of a nuisance than useful for the most part. She's good at martial arts, mostly Jujitsu although she's done mixed martial arts as well. She's got a severe temper but a kind and gentle heart. She's an accidental flirt but can be very blunt and direct as well. Being raised by multiple people in the fashion industry (her brother Hikaru and her mother) means she's got a very keen eye for clothes. She also has an addiction to wearing high heels and is barely ever spotted without jewels. She has jealousy issues at times but is very determined to get what she wants once she puts her mind to something. All in all she's a kind and gentle heart with a temper to be wary of.
Desired plots:
~ People into mixed martial arts.
~ Guys that want to flirt with her.
~ Girls for the bicurious exploration.
~ One or two female best friends for gossip and the likes.
~ A couple of guy friends to hang out with.
~ FASHION plots.
~ Rich kids that can help her adjust to the lacking shopping trips and other rich girl stuff.
~ Somebody to help her come to terms with her daddy issues.
~ MAYBE she can fall in love. It better be a very charming kind of person to sweep her off her feet though. Also, this will have to be threaded before it's confirmed as plot.
~ ANYTHING ELSE! She's new so she needs a lot of plots still. 
Relationships:
~ Lorne Arford - To be decided.
~ Max Farraday - To be decided.
Anything else?
Please hit me up for plots? I can do long posts, short posts, intense plots or just general chit chat! I'll give hugs for threads and will do my best to make it fun and interesting for my RP buddies! So please, don't hesitate to throw anything and everything at me!
Emma might make a good friend! Look at my plot page for details

---
Permissions in this forum:
You
cannot
reply to topics in this forum