Evinest Tatteleon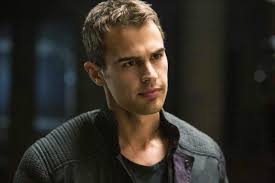 24 || Straight || Complicated Single
Legacy of Bellona
Short Character Description:
Evinest by the definition is a soldier. He grew up in New Rome and served with the Legion there, after that he served in the US Marines for almost four years. But Evinest is more then just a soldier. He's honorable and kindhearted and because of that he is a Seeker. Spending his time search for Half-bloods, and keeping them safe until he can get them to camp.All this experience has made Evinest  a master with sword and deadly in combat. But he doesn't really enjoy fighting, he'd rather find a way to avoid violence if possible. But if all else fails, he will fight and once you take him on he's not holding back. Evinest tends to look serious and always on guard, but he can be gentle and he cares deeply for his friends, yet on the other hand, he tends to prefer to be alone for fear of letting those he gets close to get hurt. Evinest is steadfast, he does not buckle under pressure and stands unwavering when everything else has fallen and passed away. Evinest was not around for the Fall of the Old Camp Jupiter but he lost a lot of close friends when it did fall, because of that his allegiance to the new Camp and its Legion are hard for him to follow.
Desired plots:
-Exploration into Evinest's past:


His time in the Seekers

Growing up in New Rome

Why he doesn't get close to people

Enemies from his past

-Monster hunting
-Seeker story line
-Training other campers, become a mentor/counselor role
-Reconnecting with the New Rome Camp: Evinest was gone during the Fall of the Old Camp Jupiter, so he is not use to a new Roman Camp.
- Discovering the use of the Compass Bellona gave him
- Forging a New Weapon
Anything else?
-Really fine with anything else that happens
Last edited by Evinest Tatteleon on Sun Jun 21, 2015 7:41 pm; edited 7 times in total (Reason for editing : Updating)
Ooh! Laurel and Evinest for the 'exploration'? Laurel hasn't met any Romans either so that could be interesting.
Just FYI I already did a lot of Evinest's past already with Robyn so I'm not sure how much is left....that is my bad, sorry and I should cross it out.
Ah okay then. Any other plots you think Laurel & Evinest would be great in?
Your welcome to do weapons training with him, I'm having that plot always open because it not really one I have a one time use for. PM me if your interested.
Last edited by Evinest Tatteleon on Tue Mar 31, 2015 3:26 pm; edited 1 time in total (Reason for editing : update)
So I have an idea that could combine the seeker storyline (for a small part) with a mentor role. My darling Arista here is a bit of a broken case. She went back home a while ago and when she went back to camp she was a right mess. Since that was a little before your man arrived it's totally possible that he found her somewhere along the way and gave her the strength and guidance that she needed to get back to camp. 

She's partial to the Roman side as her crush is a Roman demigod so if he is like a mentor for her she'd also want lessons about the Romans to avoid stepping on any toes (which is kind of impossible for her due to her godly parent but she wants to try anyway).

So thoughts? (:
Alright that sounds interesting, just PM me with all you want to discuss
Returning from the dead, after surviving the Fall semester of school. Soo...I NEED TO PLOT. I'M SLOWING SLIPPING INTO MADNESS HERE!!! PM if you want to RP.
Soooooooo I have this adorable five-year-old here <3  Maybe she could get him to open up? And she needs some babysitters
and people to bother ^^"  She's pretty good at bugging people XD
Member
Unclaimed Legacy




Number of posts

: 157


Age

: 8


Registration date :

2014-03-25




---
Permissions in this forum:
You
cannot
reply to topics in this forum