Jeremiah Khan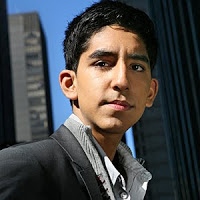 15 || Heterosexual || Single
Unclaimed
Short Character Description:
Jeremiah is a curious creature, especially now that he's been introduced into camp and a new lifestyle. He's very quick to catch on to things that peak his interest and tends to be exceptionally good at linking those things into most aspects of his life. Jeremiah is an emotional person, usually wearing his heart on his sleeve and letting his emotions seep through into his daily life. He has a strong dislike for small talk and will do almost anything to avoid it, usually by trying to steer conversations into areas where he can learn more about people on a personal level, something he finds very interesting. If Jeremiah is unable to find a way to get to know someone better, he'll begin making drama and chaos around that person to try and figure out more about them, often not noticing if his actions are hurting anyone. Despite his desire to know people on more than just a shallow level, Jeremiah is a bit introverted. His worst flaw is most likely his standoffish nature towards people who have involuntarily stepped on the values that Jeremiah holds closest to his heart. 
Desired plots:
~ A mentor of sorts to show Jeremiah around the camp and help him come to terms with everything
~ A best friend who can pull Jeremiah out of his shell and cause him to be a bit more spontaneous and light hearted
~ A sibling-like rivalry with someone who is also fairly new at camp
~ An enemy who Jeremiah can have a deep animosity towards
~ A sparring partner with enough patience to handle a novice fighter's struggles
Anything else?
I'm obviously open to any suggestions, but I actually had an idea that I wanted to see if anyone would be up for. The whole concept would be to have a demigod support group of sorts, but not so official. Just a close knit group of friends who get together every week or so and try to talk out their whole demigod angst, since it's clearly present in almost every demigod. The group could wind up meeting accidentally and slowly grow into a family of sorts.
I think Jeremiah and my character Devin could be really good friends.  I kind of get the feeling their personalities would be very complimentary.
Sorry I'm not switching accounts to post.  I'm sorta lazy at the moment. XD  But here is his
profile
!
_________________
Thank you to all the Hillywood voters...so, so honored! <3
-----------------------------------------
Characters:
Elijah Emmanual-Wheelan & Devin Casales & Izzy Abney
-----------------------------------------
Elijah speaks in #78c7c7
Admin
Son of Discordia Ferocimus
Third Cohort
Praetor




Number of posts

: 2481


Age

: 22


Registration date :

2010-10-21



I think it'd be worth a shot...we could get a thread started and see where things go? PM me?
I think Jeremiah and Ellie could be frienemies (?) Shes pretty likable but she likes teasing people and things like that.
heres
her page
Yeah, they could have definitely have an up and down type of relationship...if you want, we can PM about it?

---
Permissions in this forum:
You
cannot
reply to topics in this forum